A sustainable planet
In Europe we made climate agreements, so did we in the Netherlands and our hometown Meierijstad. In order to reduce CO2 emissions in the future, our municipality is focussing on the business community.
Online Platform

The online platform's main function is to tell real-life success stories from entrepreneurs within the region of Meierijstad. Together with that there is a tips section and a news section where sustainable-related news can be found. As finishing touch we delivered a website scoring a full 50/50 out of the WCAG 2.1 Accessibility Compliant. Together we work towards a sustainable, entrepreneurial and energetic future!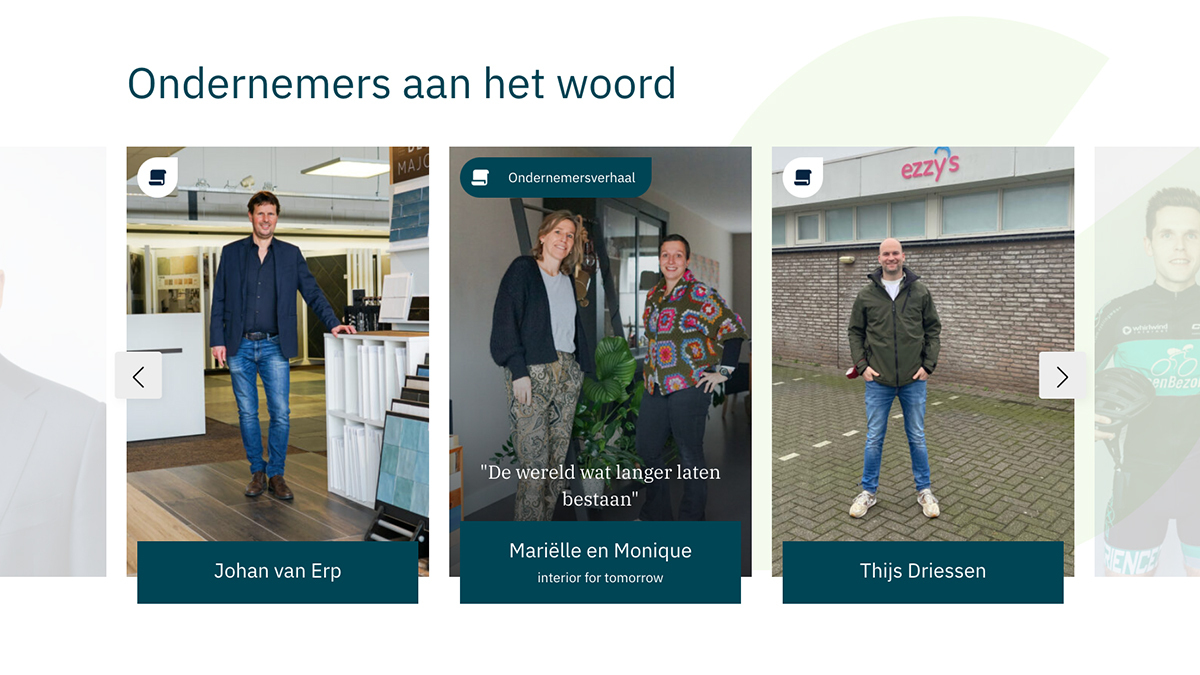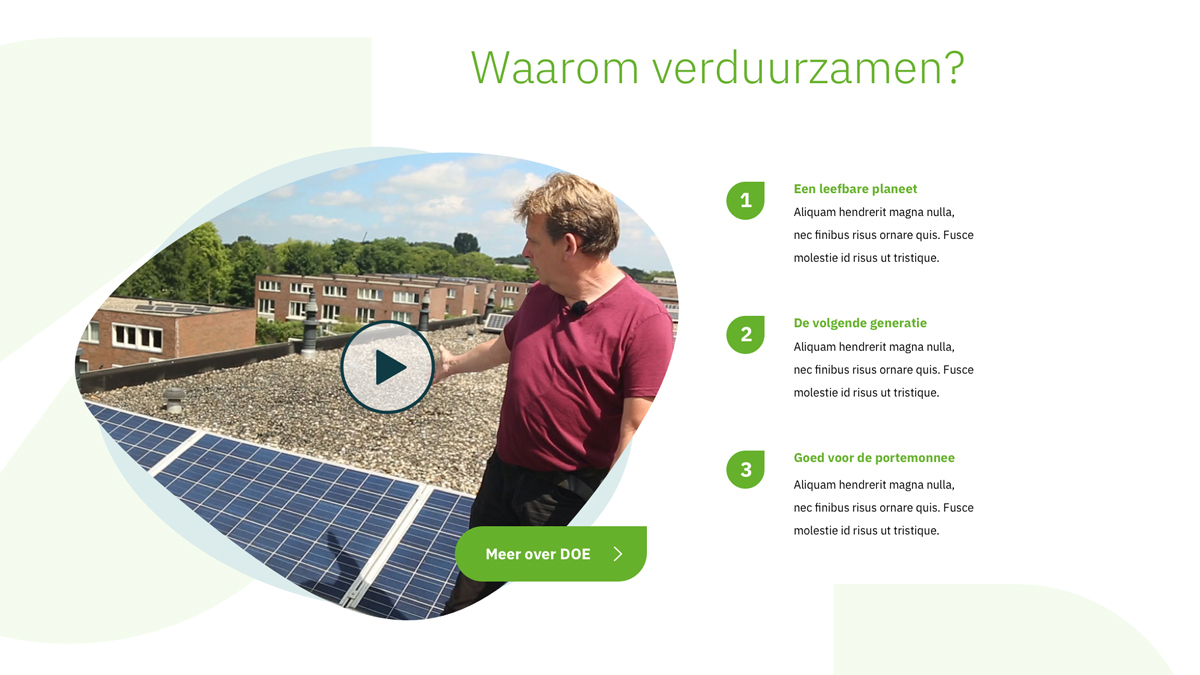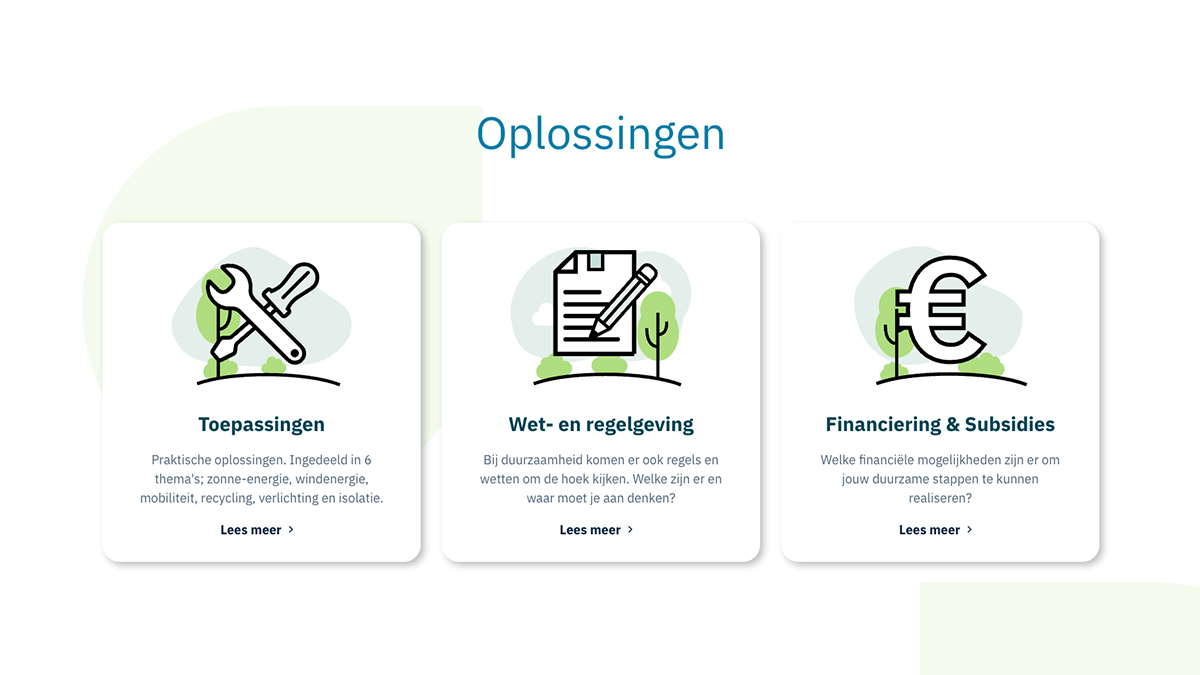 Corporate Identity
The logo was built with the main colours of the municipality. After trying some other styles, we chose the most friendly logo and set up a styleguide where information is provided such as color codes and font styles.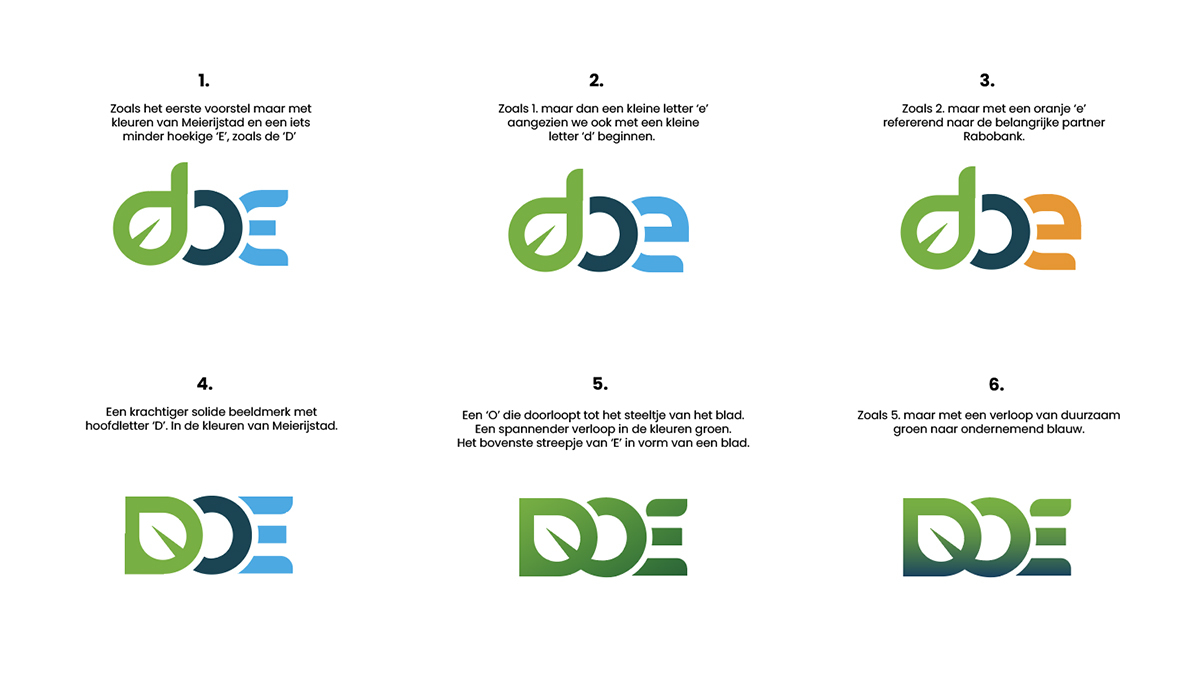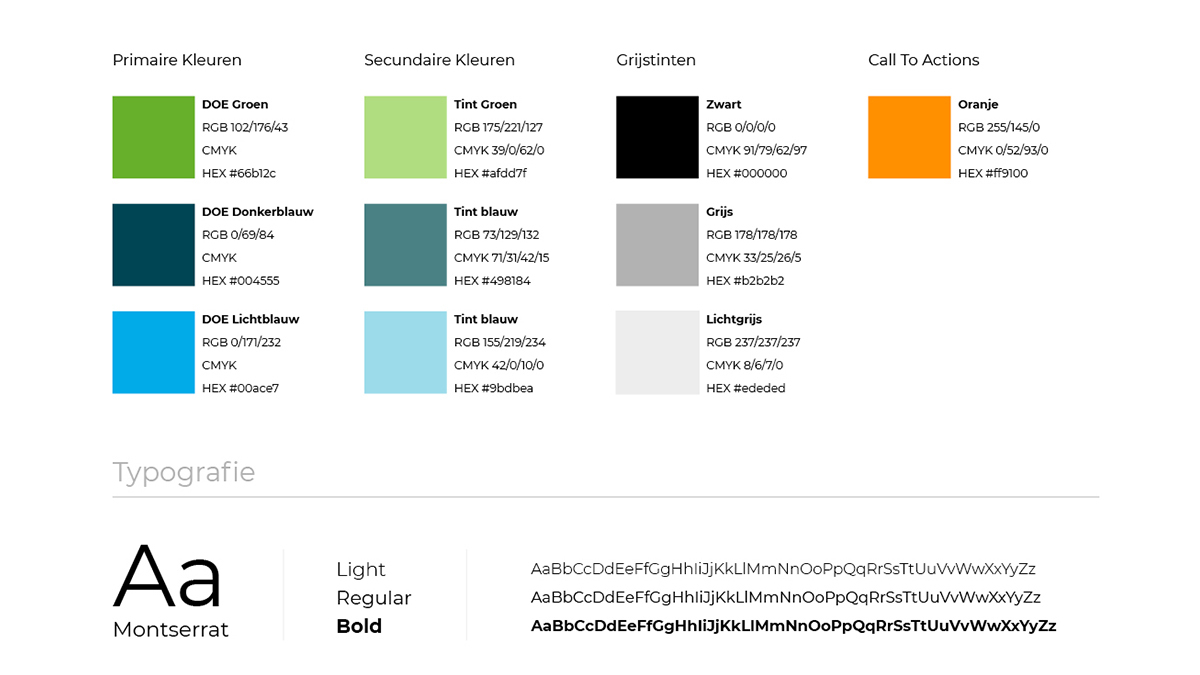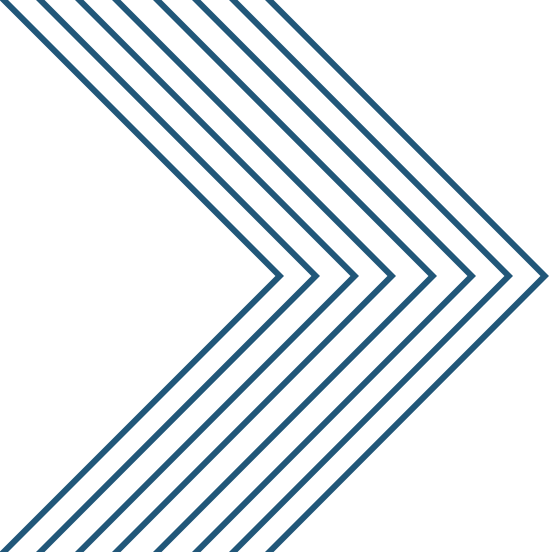 Fill in the form below!
(Don't Worry, it's really easy...)